Patient Record
Each Patient Record includes a history of immunizations and all medical conditions.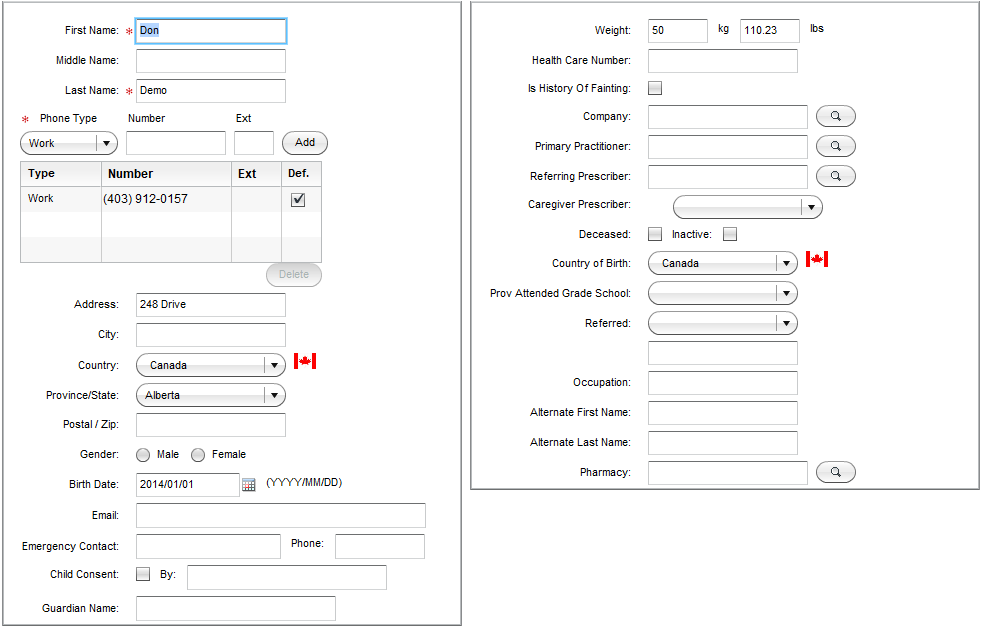 Visit
The Patient Visit screen includes travel itinerary details, recommended and given treatments, and a reminder system for follow-up.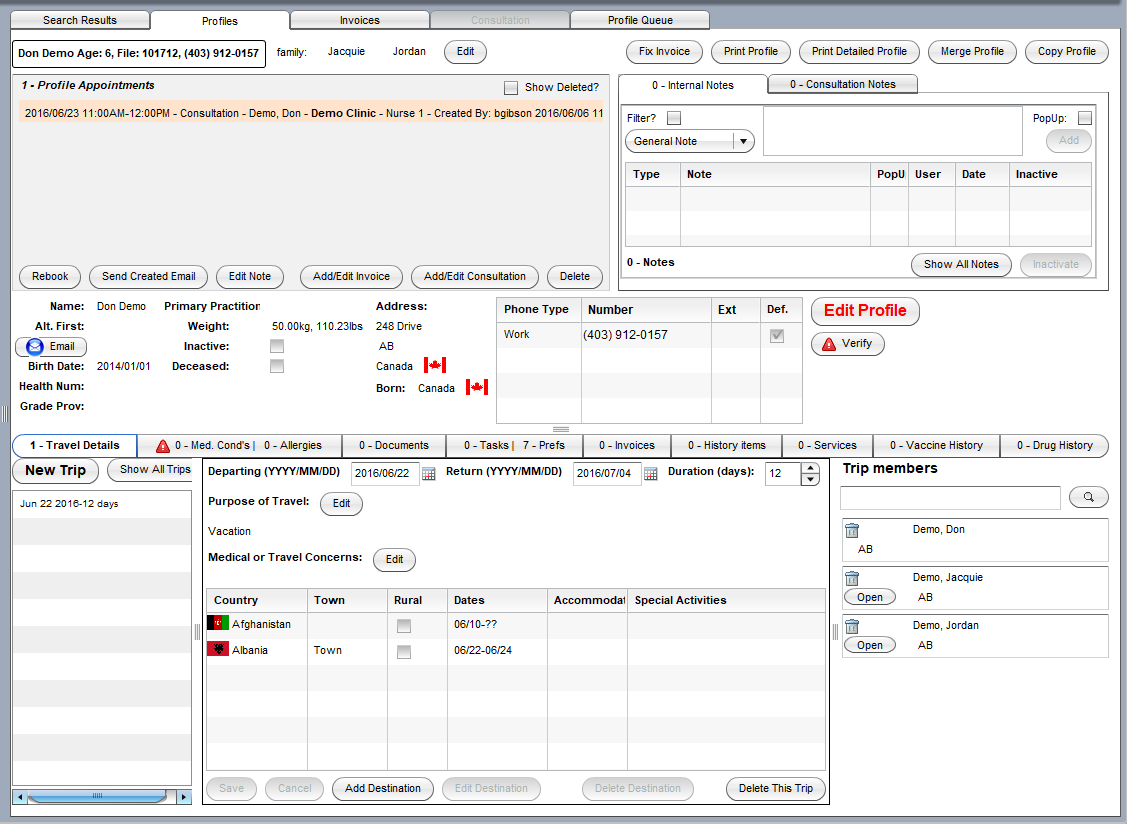 Search
Search capabilities quickly locate any patient or clinic data.
Reporting
Easy one-button reports to manage critical business components.